According to the experience of our partner IRIS in previous food-industry-related trade shows, there is a systematic interest in having an affordable, fast, non-destructive tool for assessing the concentration of hazardous chemical pollutants and microbial contamination in food. Unfortunately, traditional Photonics-based technologies – such as the IR absorption spectroscopy – are very limited to achieve such a goal. This is what IRIS representatives Alejandro Rosales and José Ortega report from their latest trade show attendance:
At the Food4Future Bilbao Foodtech World Summit (16-18th May 2023, Spain), we had the opportunity to talk to the visitors about a promising new approach for tackling the challenge: PHOTONFOOD.
Such a new approach is 100% compatible with the IRIS product lines – that is why IRIS is a keen partner in the PHOTONFOOD consortium – because it basically entails extending the spectral range to a still unexplored band, the MWIR one. Because of that, Food4Future was the idoneous scenario for disseminating the project objective and expected outcomes among the tradeshow and congress attendees.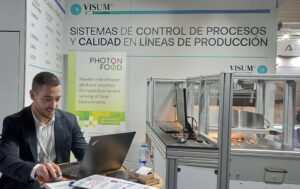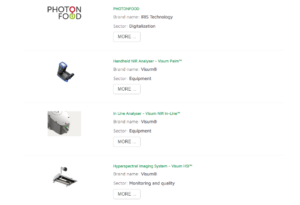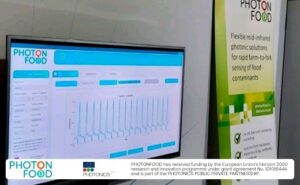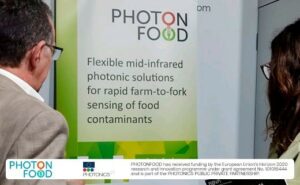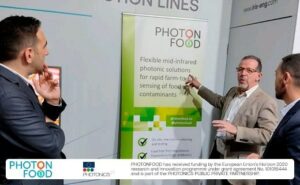 We directly engaged with decision makers from 70 companies and institutions from a plurality of subsectors, namely fish/seafood, snacks, meat processors, insects for protein production, among others. These organisations represented various European countries such as Spain, but also Japan, Singapore and Colombia from outside of Europe. Around 80% of them manifested interest of being informed about the evolution of the project in relation to the expected outcomes.
Are you also interested in the outcomes of PHOTONFOOD? We will keep you posted on LinkedIn and Twitter, or you can regularly return to the news section of the project website for the latest updates and results.
By Alejandro Rosales and José Ortega, IRIS