On July first, two new members joined the PHOTONFOOD team at Wageningen University: Anouk Bosman as a PhD student and Dr Gina Ross as a Post-Doc. Anouk and Gina will be working on developing paper-based microfluidic solutions to selectively enrich mycotoxins from food products. Moreover, they will develop 3D-printed, integrated devices to perform the sample handling prior to analysis in a safe and user-friendly manner. Below, Anouk and Gina introduce themselves. To both, Welcome to the Team!
During my BSc studies in Analytical Chemistry, I got acquainted with the exciting and versatile world that is lab-on-a-chip, partly due to an amazing internship at Wageningen University. During other internships, I also got hands-on experience in this field of research and continued my academic journey with an MSc in Applied Nanotechnology. During this Master I spent a significant amount of time on Ethics of Technology frameworks and societal embedding of products. To me, it is very important to include the human factor in technology in order to innovate responsibly and accomplish a societal impact. Now, I will use this applied approach during my next challenge which is a PhD within the PHOTONFOOD project. Furthermore, I am an active volunteer for COC Nederland which is an organization that supports the LGBTI+ community. In my spare time I like to play the guitar (both acoustic and electric) and nurture my jungle of plants.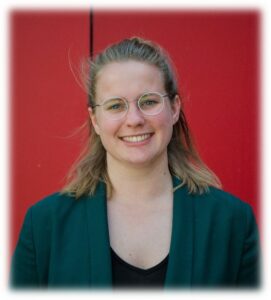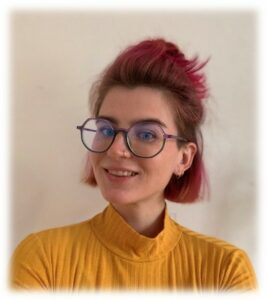 Hi, my name is Gina – I'm from London and have been living in The Netherlands since 2017. I recently obtained my PhD at Wageningen University & Research, where my research focused on using immunochemistry, paper-based assays, 3D printing and smartphone-based detection to develop consumer operable analytical devices for multiplex food allergen detection with integrated sample preparation. Outside of research, I enjoy travelling, spending time in nature, reading and designing/printing new things. Also, I have always been fascinated by reptiles and have two pet snakes (Dexter & Irwin), who I love to talk about!