The ILSI conference revolved around the theme of "Emerging Challenges Between Safety and Sustainability" and specifically catered to early career scientists in the field of food contaminants. This conference was organized by ILSI Europe in collaboration with Wageningen University and Research (Early Career Scientists Event 2023). The conference began with an opening session led by Dr. Gert Salentijn and Dr. Laura Righetti, where they introduced the university and outlined the main objectives of the conference.
During the third session, two presentations were given by Polina Fomina and Anouk Bosman, who are PhD candidates involved in the PHOTONFOOD project. Polina's talk focused on a green, rapid, and sustainable method for screening deoxynivalenol in wheat using infrared spectroscopy. Anouk's presentation centered on the development of a portable on-site mycotoxin detection system, utilizing technologies such as 3D printing, paper microfluidics, and mid-infrared spectroscopy to detect deoxynivalenol in wheat.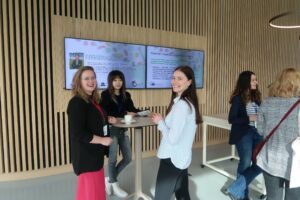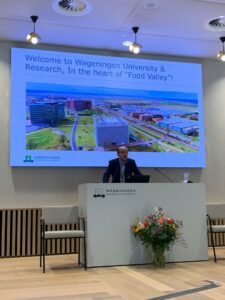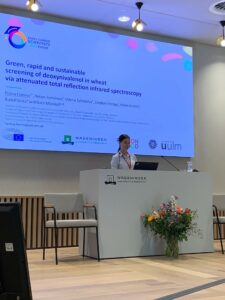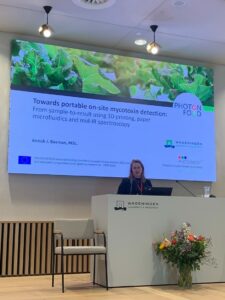 This conference provided an opportunity for early career scientists to exchange knowledge, discuss emerging challenges, and contribute to the advancement of research in the field of food contaminants, with a particular focus on the balance between safety and sustainability.
To meet our consortium, visit us at one of the next events or get in touch with individual partners!